About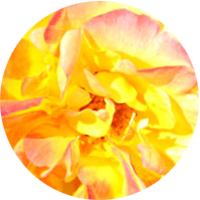 Inspiration in my own backyard
Mom of two, Chicago born, grew up in England, lived in Canada, traveled Europe and US ... I am an avid organic gardener, wildlife enthusiast and nature lover.
My own backyard is my inspiration for most of my art you will find here. We are a Certified Wildlife Habitat and I enjoy gardening with local and migrating wildlife in mind. I use native plants when possible to encourage a haven for everything from beneficial insects, birds, toads, snakes and animals small and large.
I have sold my art for 40 plus years locally in various mediums from fine art canvas, murals, painting custom furniture, birdhouses, and gourd art using gourds I grow organically
Much of my artwork is inspired by the wonderful creatures that visit for a season or live here year round, and the plants. trees and shrubs that shelter and feed them, I am passionate about wildlife conservation and the regions and environments that supports it. I hope to convey the personality of these amazing creatures as much as possible, often in a whimsical way - in my world all birds would fly around with little top hats, butterflies would sport crowns, ladybugs would wear medals as the heroes of the garden and trees would be lauded as heroes for all of the good they do for our planet,
I also paint pets and companion animals of all types and welcome custom orders, I hope you enjoy your art piece as much as I enjoy creating it. Each piece you see here is hand painted and/or printed by me.
Feel free to contact me regarding custom orders. Custom pet portraits are painted from pictures and information you provide, with a production time of 14 - 21 days
Photos are from my garden which is my workshop as much as possible.
Dawn Jackson